Category Archive:

Just for fun
May 25, 2011
Congrats to Leslie for winning the Kung Fu Panda 2 storybook! And thank you to all of you for participating.
Posted in Just for fun / Leave a response
May 21, 2011
Kung Fu Panda 2 follows Po as he lives his dream as the Dragon Warrior protecting the Valley of Peace alongside his friends and fellow kung fu masters, the Furious Five – Tigress, Crane, Mantis, Viper and Monkey. But Po's new life of awesomeness is threatened by the emergence of a formidable villain who plans [...]
Posted in Just for fun / 4 Responses
May 3, 2011
Maria is our winner of the $50 gift certificate to Nancy August. Thank you all for participating! I appreciate your support and enthusiasm.
Posted in Just for fun / Leave a response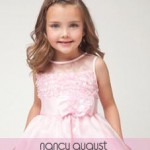 April 13, 2011
For that special occasion, where can you find high quality children's formal wear? I recently came across NancyAugust.com, offering quality dresses, suits, and accessories at the most affordable and competitive prices. But what I like best about their dresses for little girls is they are traditional dresses suitable for little girls, modest and feminine, not [...]
Posted in Just for fun / 17 Responses
March 22, 2011
If your house is like mine, the bathroom gets a lot of use and it shows! I came across Lowe's suggestion on a quick remodel of the bathroom for less than $100. I am estimating I can do this in 2 days, with my husband's and the children's help. I'm going to try it. The [...]
Posted in A Mother's Reflections, Health and fitness, Just for fun / Leave a response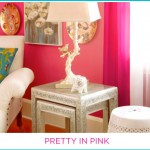 March 5, 2011
It's about time we give some attention to the Mom Cave.  You've heard of the Man Cave, but now HomeGoods is giving us some great ideas for a Mom Cave – a little spot to call our own. I've always thought that locking myself in the bathroom is my ultimate personal space. But creating a [...]
Posted in Just for fun / 29 Responses
February 3, 2011
My son, working in Vietnam tells me that everything there is closed for 2 weeks to celebrate the Lunar New Year. My cousin in Hong Kong is busy visiting friends and family to celebrate the New Year. Me…I am avoiding the high traffic areas of Chinese restaurants and Chinese markets! Ever wonder why firecrackers are [...]
Posted in Just for fun / 1 Response
January 5, 2011
People often begin the new year with a recollection of the past year. I honestly can't remember all that went on in 2010…I am not good with taking pictures, and I'm not good with scrapbooking where I can flip through the pages of memories. So rather than thinking back, I am going to start the [...]
Posted in Just for fun / Leave a response
January 5, 2011
Congratulations to Sharla, the winner of the Thomas party package! Thank you everyone for coming by and entering the giveaway. Even if you didn't enter, I hope you will go vote for Thomas as the Property Toy of the Year.
Posted in Just for fun / Leave a response